Spoil your mother this Mother's Day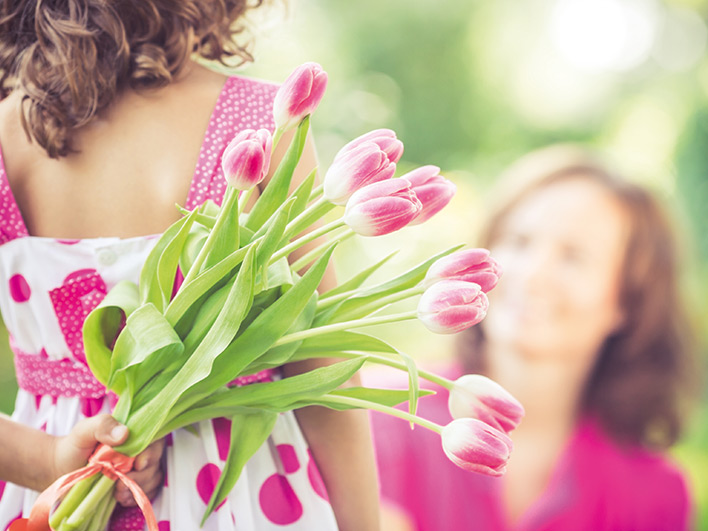 Many Mums are the rock of their family — the button that holds everything together! They spend much of their time, running around taking care of everyone except themselves! It is therefore an ideal time to reflect on that and give your mum a well-deserved rest on Mother's Day!
"Many people may complain that Mother's Day is a gimmick created by the card and gift industry, but it is actually a long standing tradition which dates back centuries, when the children who worked away in service would travel home to their Mother Church to worship and then spend time with their families."
Here are some ideas for you to spoil your Mum on this Mother's Day, there are suggestions for every budget:
A day off
Why don't you give your mum the day off — a full day where she can relax!!! My guess is that most mums would absolutely love this gift. You could start with treating her to breakfast in bed, perhaps buy her preferred magazine or put her favourite film on, and she could take a well-earned rest, while you and the rest of the family look after her, including treating her to a great home cooked Sunday lunch. You could end the day by running her a candlelit bubble bath, with soothing music and a glass of bubbly.
Bake with dad
Most small children love baking, so with their Dad's supervision, they could make a batch of yummy cupcakes or cookies. Remember to buy a pretty tin or box to present them in. Most mums would be really touched with such a thoughtful gift. It could be accompanied with a home-made card to make it even more special.
Write a poem
One of the most touching Mother's Day gifts I ever received was a poem from my small daughter — she wrote it at school, and it was all the reasons that she loved me. I have framed it and it now stands with pride of place in my lounge, it gives me a lump in my throat each time I read it!
Go on a picnic
If your mum loves the outdoors pack a picnic, decide on a route and have an adventure for the day — you could visit a family favourite or visit somewhere new.
Create a photo book
Try creating a photo or memory book of special family times together. There are lots of sites online which offer this facility, you just need to upload your chosen photos.
Buy her flowers
Most mums love flowers or chocolates. Work to your budget — if it is small, then head to the supermarket, if you have a larger budget then look for handmade chocolates, and perhaps have the flowers delivered by a florist for something extra special.
Fill a gift basket
Fill a gift basket with lots of lovely treats for your mum — great ideas may be scented candles, bath bombs, chocolates, a small bottle of champagne, beauty products, or perhaps a voucher for one of her preferred activities, a sports water bottle, fitness watch — whatever your mum really enjoys!
Send her on a spa day
For those with a larger budget, a spa day, tickets to see a show, a day trying a new sport or activity, a special piece of jewellery, or a delicious meal out, all make fantastic presents.
I hope that we have helped to inspire you to find something wonderful for your mum, but above all things most mums would just like to spend the day with their loved ones and have a big hug and kiss!
We have advertised with The Village Directory for 7 years and have found them to be friendly, professional & effective — Carolyn Thomas Vaughan

Thomas Vaughan ltd
your local village magazine...